CRMM
---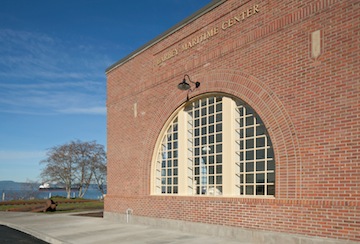 The Astoria Train Depot has finished its journey from being a decommissioned train depot to the Barbey Maritime Center for the Columbia River Maritime Museum.  The dedication took place on Jan. 25th, where public officials, the Barbey family, the CRMM Board, and the public were able to see the finished building.
The waiting rooms have been restored to their original splendor and the light pours in through the large curved windows.  The Women's Waiting Room is being used for meeting and conferences.  The Men's Waiting Room has become an exhibit/work space for traditional boat building crafts.  The first such exhibit to arrive was the copper nail machine and the Museum has become the sole source of these nails worldwide.  The Waiting Rooms are a tad smaller on the inside, since the exterior walls were furred out to allow the installation of steel frames and insulation.  … Read More »
---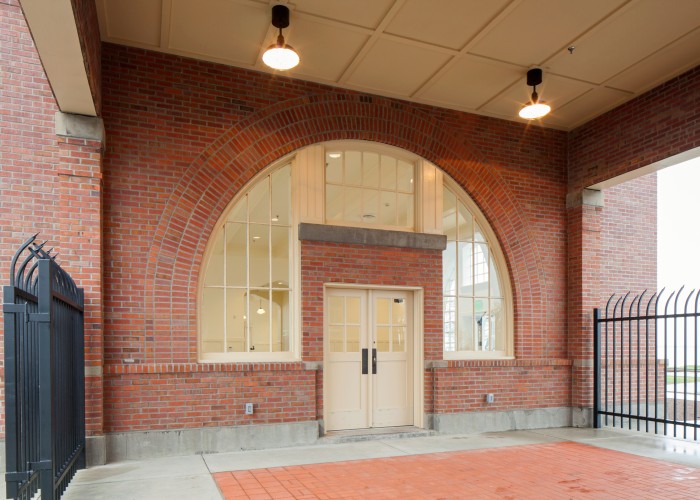 The Columbia River Maritime Museum will be dedicating the opening of the Barbey Maritime Center from 2:00 to 4:00 pm, tomorrow, January 25th.  Come and take a look at how the old Astoria Train Depot was restored.
The Oregonian has a nice article and photos about the project.  It was a pleasure working with the Museum, who were committed to do right by the building.  Bremik Construction did an excellent job on the construction side of things.  A building that was held dear by the community and thought of sadly for many years as it sat unused has now been given new life.  Enjoy.
---